Orientation on "Utilization of the Mounting Device for Connecting a Motorcycle and a Sidecar"
The Orientation on Utilization of the Mounting Device for Connecting a Motorcycle and a Sidecar by Tricycle owners and operators of Lingayen, Pangasinan was held at PSU-Lingayen West Campus on December 3, 2021. The objective of this activity is to educate tricycle owners and operators of the mounting device for motorcycle and a sidecar to hasten the assembly and dismantling of the sidecar to and from the motorcycle.
Mr. Juanito P. Maneclang Jr., the College Dean as well as the Designer and Maker of the utility model discussed about the mounting device for connecting a motorcycle and a sidecar, comprising: a post having a pair of bores mounted to a motorcycle chassis; a support bar having a pair of dowels attached to a reinforce bar of said sidecar and fasten to the bores of said post; a sleeve connector having an opposing side opening forming thereon an inside C channel adapted to slide and interconnect said post and support bar; and a threaded locking bore provided on one side of said sleeve connector and fastening means screwable mounted to said threaded locking bore; wherein said means include a bolt threaded to said bore to secure the sleeve connector to said post and support bar.
To be able to deliver the extension services of Pangasinan State University- Lingayen Campus to the community that needs it the most, the institution came up with the creation of the PSU Barangay Caravan 2021 "Orientation on Utilization of the Mounting Device for Connecting a Motorcycle and a Sidecar". The committee behind this activity is composed of the faculty members of the PSU College of Technology, Mr. Juanito P. Maneclang Jr. as the project leader together with his co-project leaders Mr. Corlito P. Cruz, Mr. Ramel D. Deogracias and Mr. Manuel DG. Micu Jr.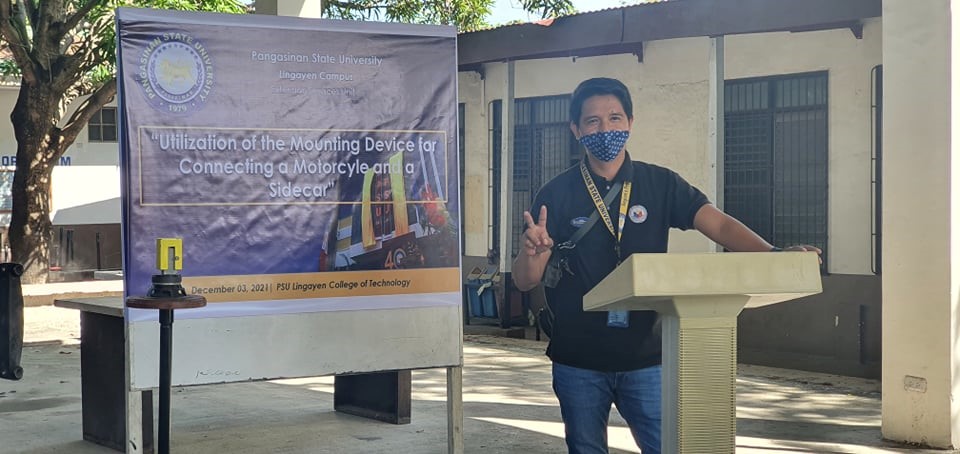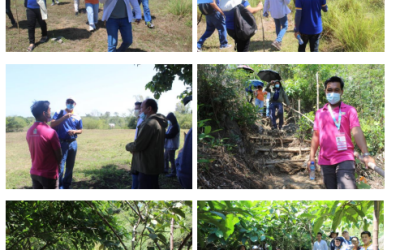 In partnership with municipal Tourism Office of Bani Pangasinan and Faculty members of Economics...
The PSU Community Pantry is not just a stall containing fresh produce and other food, but a powerful idea inspired by the Maginhawa Community pantry which has come out during this time of pandemic when many members of the populace don't have the means to feed themselves and their families.
The community effort works with a genuine core principle: Everyone is free to donate as much as he can, but no one should get more than what he needs. Established with the accord to community development, the PSU family conjointly shared boxes of grocery items and other food which is now displayed at the entrance of the University for beneficiaries.
PSU's version follows the tenet, "Magbigay ayon sa kakayahan, kumuha batay sa pangangailangan" translated in Pangasinan and Ilokano dialect which literally states that anyone can give any amount of food items and those in need may get according to their necessity.
"At ito ang konsepto ng Community Pantry na nais nating ibahagi sa PSU. Una, makapagbigay ang may kakayahang magbigay. Ikalawa, makakuha ang tunay na may pangangailangan. At higit sa lahat, makakuha nang sapat lamang para naman may matira sa ibang nangangailangan din," said Dr. Ian D. Evangelista, HRMDO Director.
As a socially-responsive institution, the PSU administration led by Dr. Dexter Buted, believes that this simple initiative is more than just a social media trend but exemplifies the true Filipino 'Bayanihan Spirit.'
The Golden Lion pantry is open 24/7 to all those with ardent passion to share and especially to those who are in need.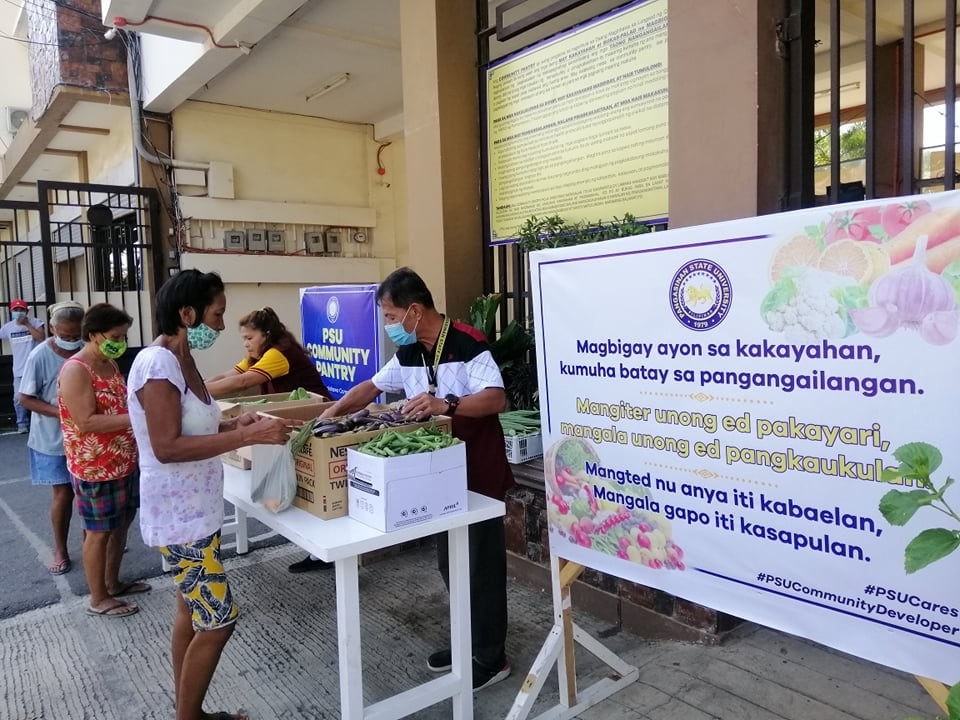 Gender And Development(GAD)
PSU-LC GAD Unit, OUS and Faculty Members Spearheaded Livelihood Training
The Gender and Development Unit and the Open University Systems with the faculty members od Lingayen Campus spearheaded a Sitio Mapita Livelihood Training Project on May 18, 2022 at eight o'clock in the morning until twelve o'clock in the afternoon.
 The GAD extension activity was conducted at the Mapita Integrated School, Sitio Mapita, Aguilar, Pangasinan with the 4Ps beneficiaries as participants.
 Resource speakers included Dr. Jeff G. Pereyras, a Solar Power Installation and Maintenance Trainer, Dr. Manuel DG. Micu, Jr., a Farming Machineries Repair and Maintenance Trainer, and Ms. Jennie B. Fernandez, a Fisheries Technologist.
 Dr. Pereyras talked about the basic principles of electricity, solar power including its benefits, solar power systems, parts, accessories and their individual functions and solar power installation and maintenance with hands-on activities.
 Moreover, Dr. Micu shared general maintenance and repair tips on taking adequate care of farming equipment and machines to prevent problems such as rusting and clotting, oil leaking and splits.
 Lastly, Ms. Fernandez gave actual demonstration on deboning a milkfish and facilitated the active engagement of the participants in removing milkfish bones and spines in order to increase the value of the product.
 It was indeed a productive day, since the beneficiaries learned sufficient information regarding the livelihood training project.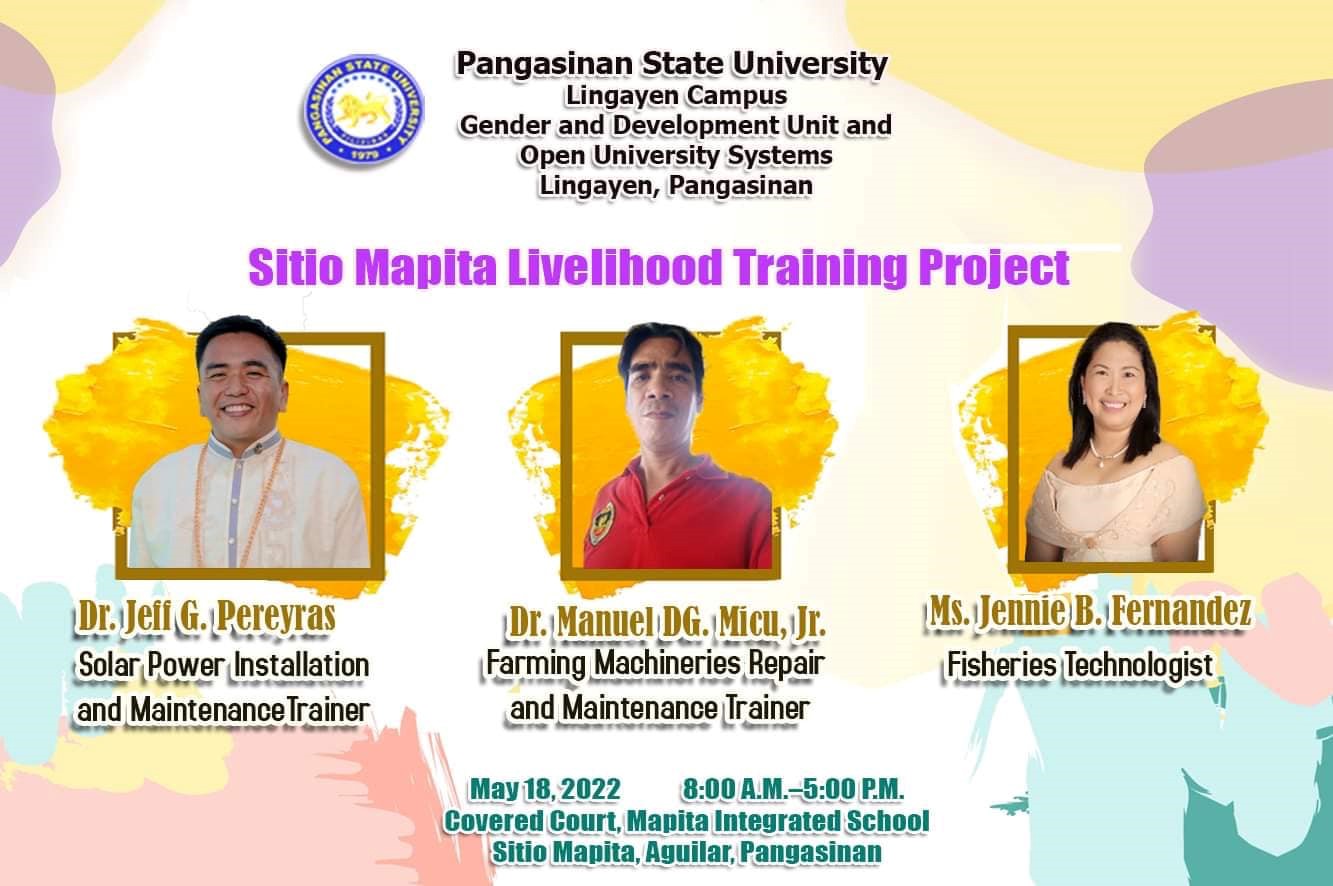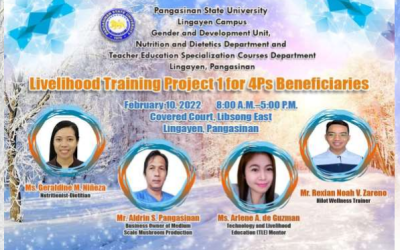 The Gender and Development Unit, the Nutrition and Dietetics Department and the Teacher Education...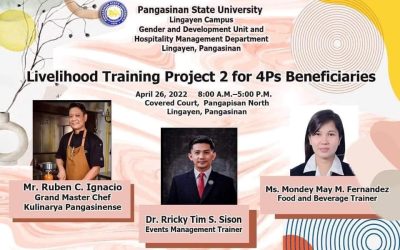 The 4Ps Beneficiaries of Pangapisan North are the participants to the Livelihood Training Project...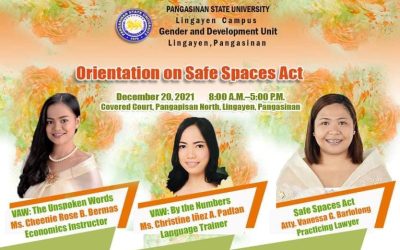 In line with the observance of the 18-day National Campaign to End Violence Against Women (VAW),...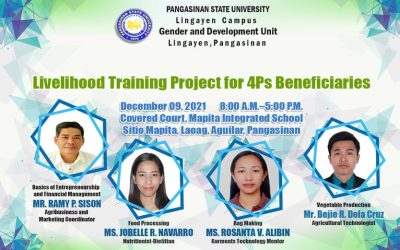 A Livelihood Training Project for 4Ps Beneficiaries was organized by the Gender and Development...
A Livelihood Training Project 3 for 4Ps Beneficiaries was scheduled on May 30, 2022, from eight...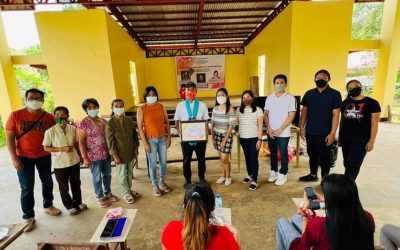 The Gender and Development Unit in collaboration with the Hospitality Management Department...
NSTP, NatSci units 'go green' with tree-planting
To take action "For our Future: Plant, Grow, Repeat," the Pangasinan State University's National Service Training Program (NSTP) unit partnered with Natural Science Department pioneered the tree-planting project on June 15, 2022, in Barangay Capandanan, Lingayen.
Grounded on PSU's core values of "Social and Environmental Responsiveness," the project engaged NSTP, Nat. Sci. Dep't faculty members and first-year BS Biology students led to successfully planting a total of 600 bakawan (mangrove) propagules that will entirely benefit not only the community but essentially the ecosystem, both marine-coastal and terrestrial habitats and ecosystems in a myriad of ways.
In the conservationist's lens, as a 'blue carbon' ecosystem, mangrove forests together with saltwater marshlands, and seagrass meadows are extremely effective (up to 100 times faster and more permanently than terrestrial forests) at storing atmospheric carbon, thereby mitigating climate change according to Fortes & Salmo (2014) based on the United Nations Environment Programme (UNEP) and International Union for Conservation of Nature (IUCN) reports.
The project's initiatives mounted the students' robust support over the "Let the Earth Breathe" campaign, a global call to raise awareness of the looming catastrophic repercussions of the climate crisis.
"It was my first-time planting mangrove propagules; quite difficult but I enjoyed it. The activity served as a reminder of the importance of trees in our daily life, and protecting coastal and marine ecosystems is equally significant as the ocean covers 71% of the earth's surface, providing food and oxygen, both necessities for survival," Emlene Mae Dela Cruz, first-year Biology student shared.
This goes arm in arm with the penultimate goal of sustaining the strategy by promoting environmental responsiveness, setting a platform for other units and organizations to follow, thus, starting a movement toward environmental protection and conservation.
"…it hopes to create an impact, start a movement, and let everyone, especially our peers, that with action, volunteerism, and teamwork, a future where everyone can breathe fresh and clean air is in our grasp; the world needs our help more than ever," said in the project's statement.
One with Earth, PSU holds strongly to its values of environmental responsiveness as manifested in its institutional strategic programs lined with partnerships with government and non-government organizations in taking sustainable actions to preserve nature and secure next generations' future of a habitable planet.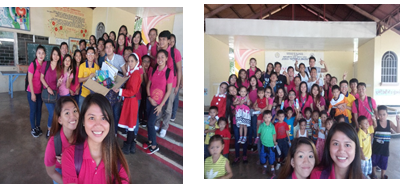 The Bachelor Science of Business Administration Program...
In celebration of their 51st Founding Anniversary, the National Irrigation Administration...
The Supreme Student Council (SSC) of Pangasinan State University Lingayen Campus has launched a...
PSU, DOST, 2 LGUs MOA Signing
As a paragon in community development, Pangasinan State University sealed a Memorandum of Agreement (MOA) with the Department of Science and Technology (DOST), LGUs of Agno and Bautista, Pangasinan via video conferencing, today, June 21.
The project entitled "Engaging Local Communities with Science, Technology, and Innovation for Development" aims to 'uplift the socio-economic condition of the people through the provision of appropriate S&T interventions.'
Universitry President, Dr. Dexter R. Buted lauded all parties involved especially the Research, Extension, and Innovation unit headed by Dr. Paulo V. Cenas (VP for REI) for the unhampered efforts in empowering local communities through relevant programs as such, even with the present debacle.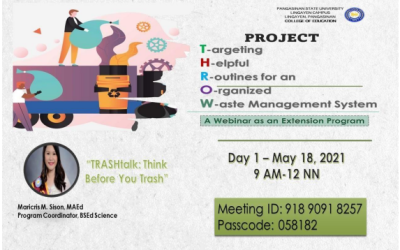 Pangasinan State University under College of Education conducted 3 days Webinar Series on May 18...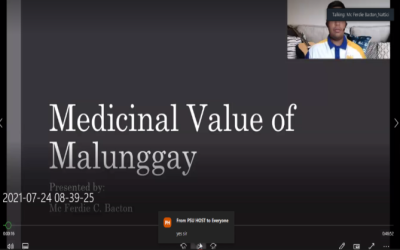 The promotion of a healthy lifestyle is the purpose why we celebrate Nutrition Month. This is...
Department of Science and Technology Region I strengthen partnership in delivering extension...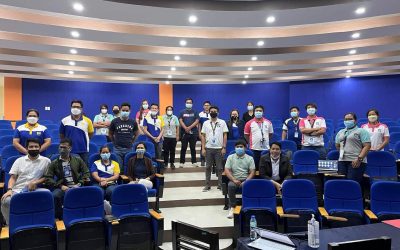 The Department of Science and Technology (DOST) and the selected faculty members of Pangasinan...